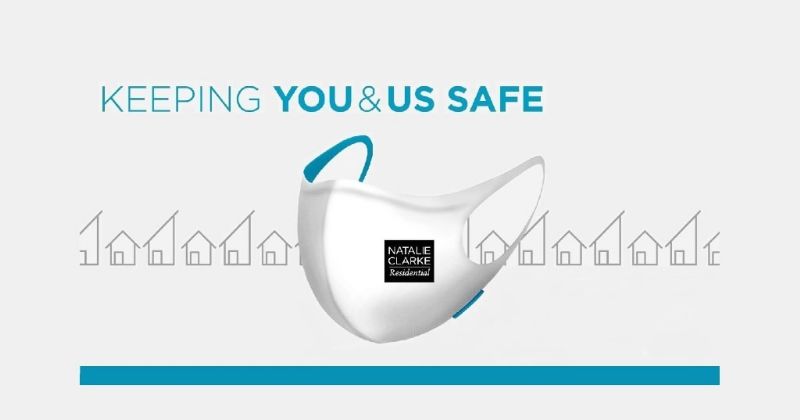 Keeping Northern Ireland Moving Safely:

Following Stormont announcement of the new national lockdown 3.0, you may have questions about what that means for the housing market. The safety of our customers and our staff remains our priority and we'll continue to offer you choices on how to move home with us both virtually or at home.
We understand that some customers may feel nervous about allowing people into their homes or may be shielding - in these instances we have a range of virtual services to help you through the move process.

Selling your home
If you opt for an in-home valuation, our Estate Agent will visit you at a time and date that suits you. They'll call you in advance of their visit and talk through how it will be conducted safely. They'll take all necessary safety precautions, including wearing face coverings and following social distancing guidelines at all times.
When we visit, please keep all internal doors open and lights on - so we don't have to touch anything.
Where possible, we will hold any conversations with you outside the property. We'll ask those in the household to remain in another room or outside the property while we take photographs, measure up for floor plans and any video tours.
When we do your photography, we'll ask you to have everything 'photo ready' to limit any contact. As much as our agents love a cup of tea and a biscuit, we're sorry we can't accept any of these kind offers at the moment.
If you or anyone in your household has recently been diagnosed with COVID-19, is self-isolating or shielding, we'd be unable to visit your home but can still get your house on the market remotely.

Managing Viewings Safely
We're still offering virtual viewings for customers who want them. For those that would like us take care of the viewings in person, here's how we'll be managing this safely for you:
When the viewer arrives, our estate agent will check with them that they aren't showing any symptoms of COVID-19 and brief them to maintain social distance and not to touch anything inside the property.
Everyone viewing a property should wash their hands with soap and water, or hand sanitiser if not available, as soon as they arrive.
Face masks are mandatory: our agents and all viewers must wearing face coverings and following social distancing guidelines at all times during any accompanied viewings. We'll ensure we leave adequate time in between viewing appointments to avoid viewing times overlapping.
Open houses will not be hosted at this point in time. We will also limit the number of viewers to no more than 2 people from the same household viewing the property at any time.
If you have any questions on this please contact our office for support and guidance.